Building better experiments
Using Builder
All the base knowledge we assume at the start of this workshop can be learned from this 15 minute video
In this demo we will work through making a Posner task in PsychoPy you can download the materials here (open builder > posnerTargets).
What makes a PsychoPy experiment?
A builder experiment has three main sections. To start making an experiment we add routines to our flow and add components to our routines.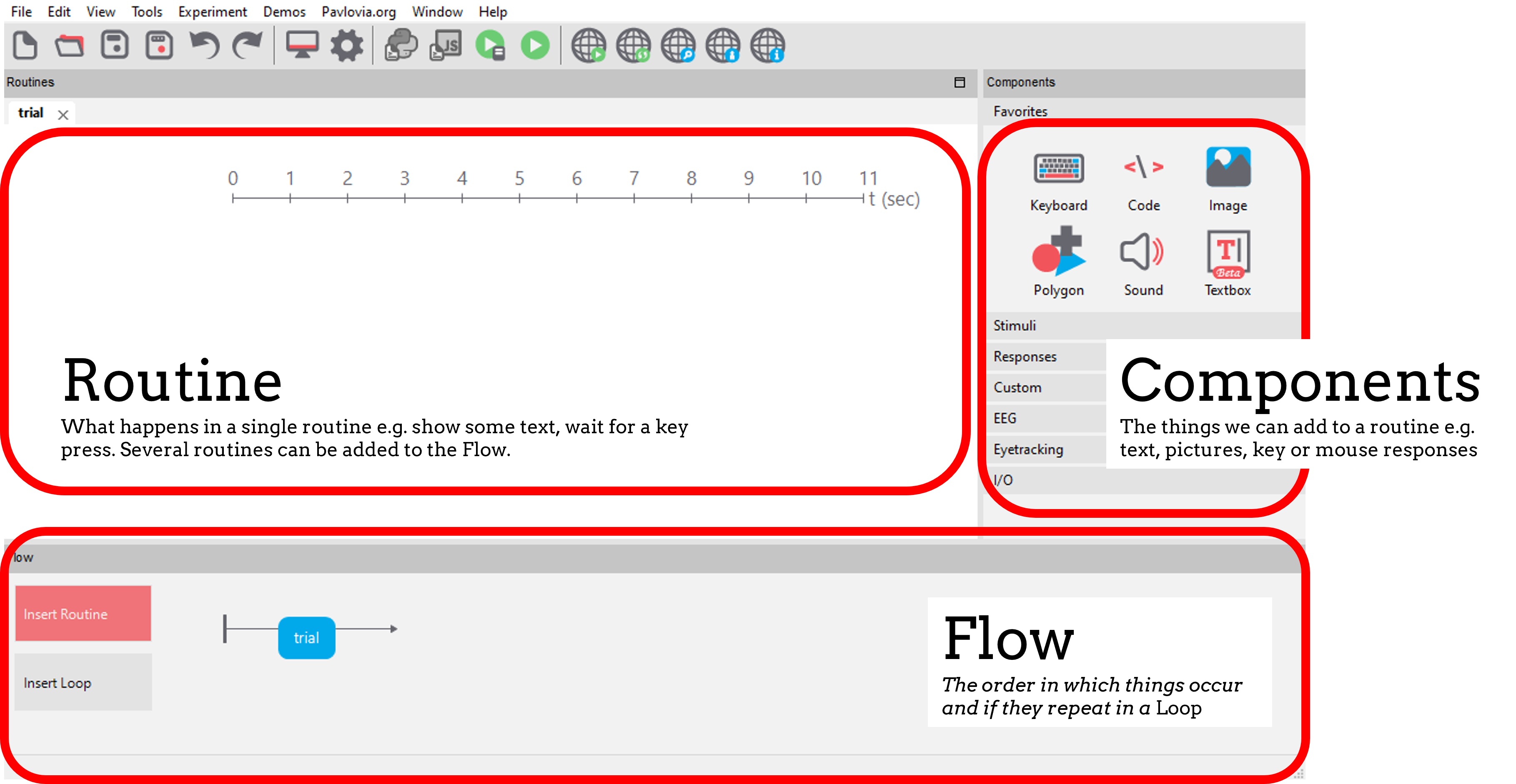 Block designs and counterbalancing
Back to top